Alexa Bliss is one of the most popular female wrestlers on the roster. Over the years, she has made a name for herself as one of the top names. However, recently Bliss went on a hiatus, after teasing a feud with Bray Wyatt.
In WWE, superstars are often known and loved worldwide by their fans. And they often confront them in public places asking for a picture and autographs. Recently, WWE superstar Alexa Bliss spoke about this situation.
The Goddess would take to her social media and addressed this issue. She claimed that fans often take these autographs in order to make a profit online by selling those collectibles. Over the years, Bliss has faced several stalkers.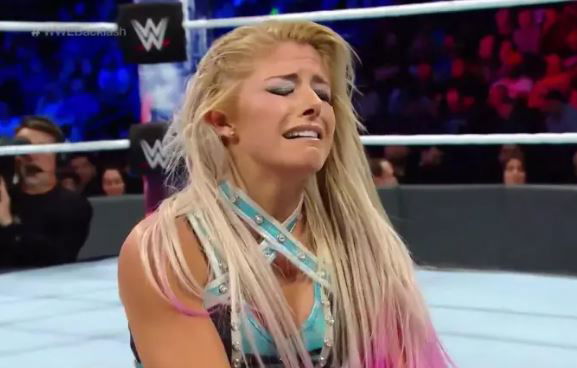 However, this act of the fans collecting signatures and selling them is a direct insult to the wrestlers. A fan recently posted on Twitter, an EBay listing of Alexa Bliss signed, 'Funko-pop', and termed it as 'sad'. Bliss would in turn respond to this post by stating her opinion.
She said, "We're used to it unfortunately – & these people really Think we don't know they sell it & get super offended if we say "no thank you." " She would further state how she has several stories of being stalked as well.
When one fan suggested the idea of signing just one item per fan, Bliss claimed that she has tried that, but the fans keep stalking her.
The 31-year-old has been off-television for a long time now with issues concerning a stalker seriously affecting her. The WWE Universe will be hopeful that they can witness the return of one of the most beloved stars soon.
The Goddess Alexa Bliss married the love of her lifetime, Ryan Cabrera, last year. However, her wedding ignited a lot of her fans, and they started stalking her and talking negatively about her personal life. Last year, a stalker threatened to shoot them.