Rhea Ripley reacts to fan's arm tattoo
WWE SmackDown Women's Champion Rhea Ripley was amazed when she saw a fan's tattoo featuring The Nightmare herself.
Rhea Ripley is one of the most popular superstars in all of WWE today. Despite being a top heel, she boasts a massive fan following on social media and is a beloved figure among the WWE Universe.
The Eradicator regularly shares fan posts on her official Instagram story section. She recently noticed that a fan had gotten a tattoo of her on her arm. She shared the same on her Instagram story and added a couple of smileys, making it known that she loved the tattoo.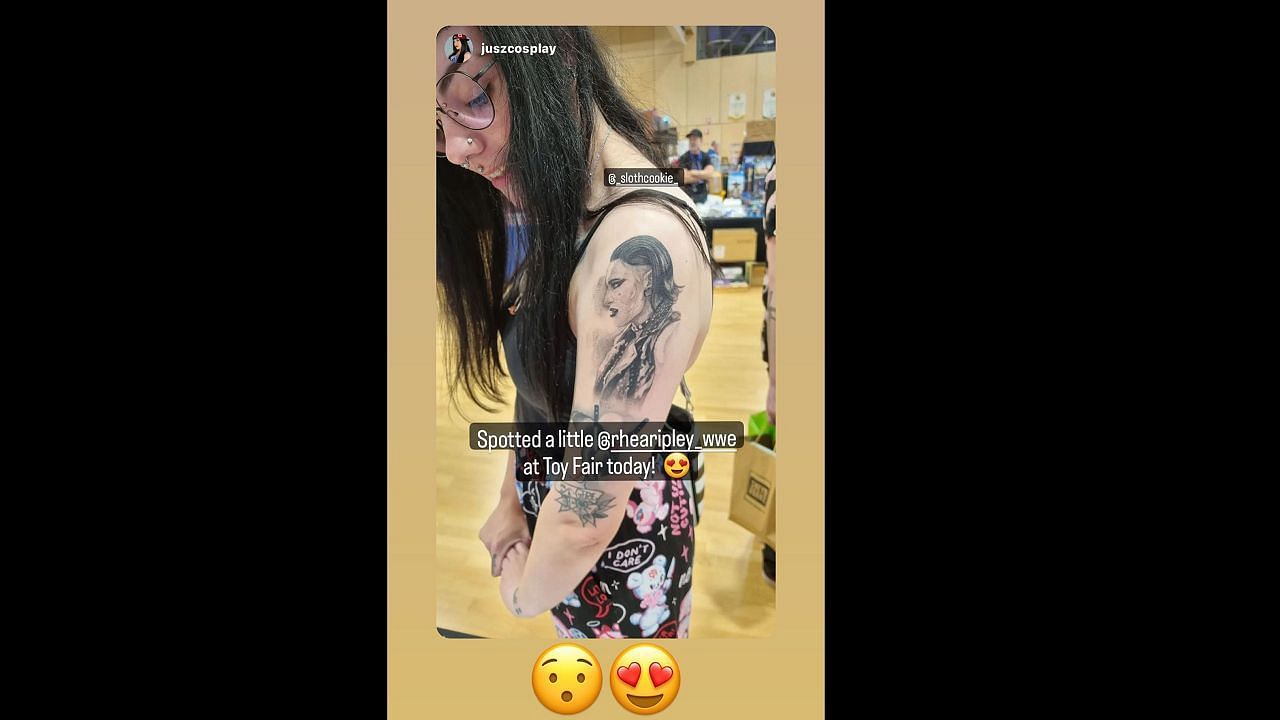 Here's a closer look at the tattoo:
Rhea Ripley has gotten a bunch of tattoos over the years
Rhea Ripley is a big fan of tattoos and has gotten several in the past. She spoke with NY Post last year and revealed that she wasn't allowed to show off her tattoos on WWE TV back in the day:
"Yeah. I definitely wasn't allowed to show them back in the day. The business has been evolving and changing. I feel like even if I didn't have that gear mishap when I sort of at the last minute had to put something together, it would have definitely gone down this path where I could show off my tattoos and get more and them not really care. But it definitely sped up the process." [H/T NY Post]
Ripley recently took on Charlotte Flair in a SmackDown Women's title match at WrestleMania 39. The two women had a classic that many believe is a strong contender for "Match of the Year." When all was said and done, The Eradicator was the one who stood tall with the coveted belt on her shoulder.