It seems not even Brooklyn Beckham is safe from being roasted on the internet after the eldest Beckham child was savagely trolled for appearing to suggest that his career as a chef enabled him to buy a luxury car, in a video seen recently.
The 23-year-old son of former Spice Girls singer turned fashion designer, Victoria Beckham, and professional soccer player, David Beckham, went viral after a TikToker spontaneously interviewed him while out and about in LA recently.
The TikToker, Daniel Mac, uses his account to randomly film strangers in expensive cars and ask them what they do for a living. It seems Mac struck gold when he just happened to pick a fancy sports car that was being driven by none other than Brooklyn Beckham.
The TikTok video, posted one day ago, shows Mac approaching Beckham who is stopped in the road, asking Beckham: "Hey man, what do you do for a living? Your car's awesome!"
Beckham responds: "I'm a chef."
Mac continues quizzing the newlywed, who recently married actress and heiress, Nicole Peltz, earlier this year.
"Are you, like, the best chef in the world?" Mac asks, to which Beckham answers: "I'm trying to be!"
Mac's TikTok video, which currently has over 190,000 likes, concludes with him asking Beckham what his advice would be to those wishing to pursue careers in cooking.
"Just follow your passion, whatever makes you happy, keep doing it," he says, before driving off.
His car, a red McLaren P1, is apparently 1 of only 375 made and costs a whopping $1.2 million, according to the short clip.
Given this, social media users are absolutely frying Beckham for his claims that his career as a chef could afford him such a lavish whip, since most of them had no idea he was one.
One cheeky user commented under the video: "Wasn't he a photographer last week [?]"

Credit: TikTok.com
While another added: "Chef, [the] guy has never worked a shift in a restaurant in his life [crying laughing emoji]."
Credit: TikTok.com
Though, some users chose to stick up for Beckham, with one account writing: "From this video he genuinely seems like a nice guy who isn't harming anyone, and yet people have to comment that he's only where he is because of dad?"

Credit: TikTok.com
A recent interview Beckham and his wife, Nicola, did with Variety touched upon his culinary ambitions.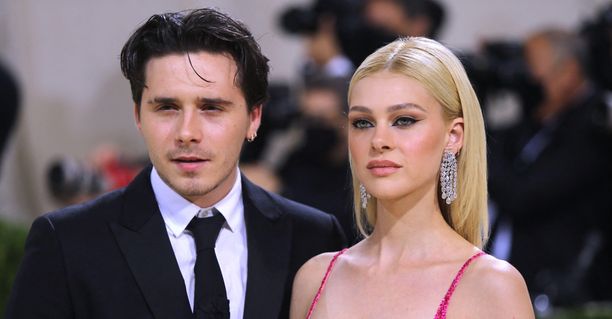 Brooklyn and his new bride, Nicola, were the subject of a recent Variety piece that touched upon his culinary ambitions. Credit: Abaca Press / Alamy
The piece referred to him as a "neophyte chef", implying that he was new to the game.
"I'm almost 100% self-taught," Beckham was quoted to have said.
He added, "I don't understand why people still think that I try and act like a professional, because I'm absolutely not. I've always said, this is the very beginning. I have a lot to learn. I'm probably never going to stop learning."
With that positive attitude, it seems the budding chef could soon have the internet haters eating out of his hand.